Hungary's position is clear: we will not allow students to be the victims of any decision of Brussels, and the Hungarian budget will pay the costs of the Erasmus scholarship programme if the dispute with the European Commission cannot be settled, Finance Minister Mihály Varga told MTI on Tuesday in Brussels.
In a statement following a meeting of EU finance ministers, the minister said that one of the objectives of the Swedish EU presidency's programme is to strengthen Europe's capacity to act, but that if this is the case, it is necessary to see how the Commission stands on the payment of the recovery funds Hungary is entitled to.
---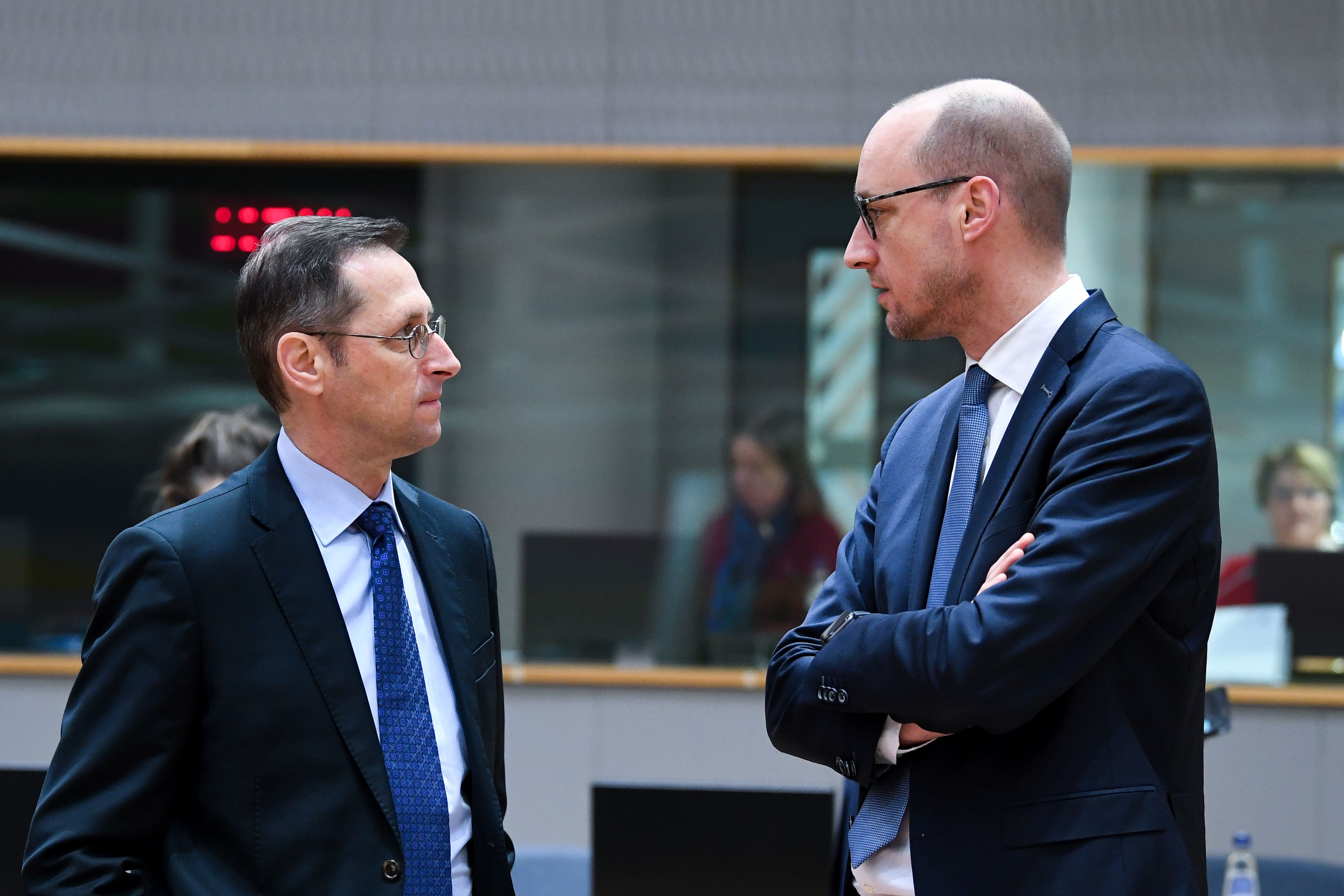 "Hungary has fulfilled all the conditions set by the European Commission, an agreement has been reached with the body and the Hungarian government is doing its utmost to remove obstacles to the disbursement of the funds. We trust that the strengthening of the Commission's ability to act will lead to the fulfilment of the agreement, but the body's behaviour on the Erasmus programme is incomprehensible," he said.
Mihály Varga pointed out that the field of education falls under the competence of Member States, yet the Commission criticises the foundation-based operation of Hungarian universities, which has been a common practice in international higher education for decades.
"We can find examples in America, Germany, Austria, Estonia, France and Belgium, where the current criticism has come from, and in many places politicians who are also members of the European Parliament (EP) play a role in these foundations," he said. He cited the examples of EPP MEPs Angelika Niebler and Andreas Schwaab, who are on the Board of Trustees of the Technical University of Munich and the Advisory Board of the University of Freiburg, and Estonian Socialist MEP Marina Kaljürand, who has been a member of the Board of Trustees of Tallinn University since 2010. "The Commission has so far made no objections to this," he pointed out.
The finance minister also said that they had discussed with their EU counterparts their concerns about the US Inflation Reduction Act. He said that Hungary also believes that the new legislation adopted by the United States, which applies a more favourable tax rate to US electric cars and batteries than to those produced in Europe, is dangerous and harmful to European competitiveness. "Europe has already a significant competitive disadvantage because of the war and the adverse effects of sanctions, and we cannot allow European and Hungarian competitiveness to be further damaged, because this could lead to job losses," the Minister pointed out.
He stressed that the Hungarian government, as in the case of the global minimum tax, will continue to do its utmost to ensure that Hungarian competitiveness is not damaged.
Source: MTI - Hungarian News Agency