Ministers of agriculture exchanged views among others on the market situation and the state of play and the new challenges of the CAP Strategic Plans in their meeting held on 11-12th of December in Brussels.
Regarding the market situation, Ministers still highlighted the challenges of the instable situation, the increased energy and input costs. Minister István Nagy together with other ministers called for the mobilization of the new agriculture reserve. Therefore, agricultural businesses could reduce the impact of the unprecedented increase in energy costs.
---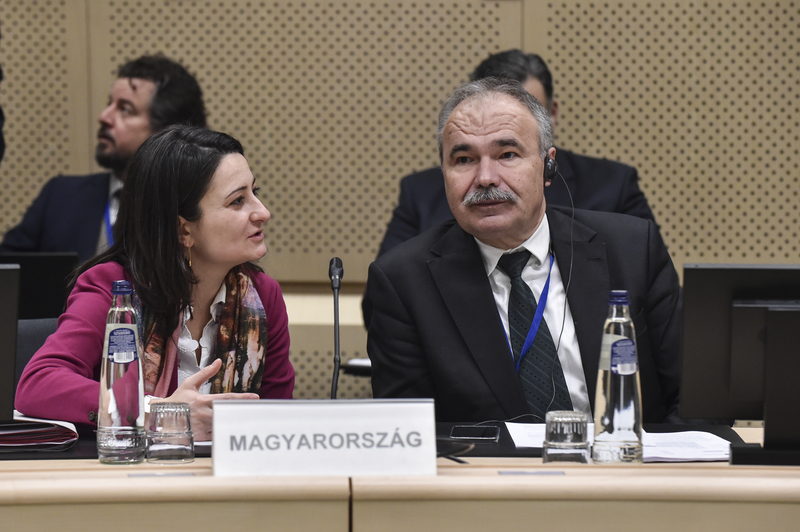 The Commission informed that all CAP Strategic Plans have been adopted with the exception of one Member State. As regards the content targeted and fairer distribution of direct payments, support for young farmers and thus for generational renewal and the ambitious environmental contribution were mentioned. Minister István Nagy welcomed the one month ago approved Hungarian CAP Strategic Plan, on the other hand highlighted the need for flexibility in future modifications.
All Member States took the floor regarding the valuation of the EU animal welfare legislation, stating their principles and perceptions on the Commission's upcoming package of legislations. The Hungarian delegation emphasized the importance of maintaining the competitiveness of EU-producers and stressed that the new requirements shall be based on scientific evidence. Further, the implementation should take into account socio-economic effects and apply a gradual, harmonized approach.
Further topics were also discussed such as the sustainable use of plant protection products Regulation, the geographical indications Regulation and the outcome of the high-level conference "Harmonized front of pack labelling and its impact on sustainable food labelling".