At the Environment Council on 20 December, 2022 in Brussels ministers discussed crucial elements of the nature restoration law. Ministers agreed that biodiversity loss and climate change are strongly interconnected challenges, and the EU has to take urgent and ambitious steps to face them.
---
The Hungarian delegation was led by Dr Anikó Raisz, State Secretary for Environment. At the meeting the ministers focused on the ambition and targets set in the nature restoration law, on the outcomes of the recent meetings of the decision-making bodies of several multilateral environmental agreements, and they were informed about the major legislative proposals of the European Commission presented in the second half of 2022.
The ministers had a political debate on the nature restoration law which was presented by the European Commission in June, 2022. Ministers agreed that the goal of reversing biodiversity loss requires urgent and ambitious steps, however there were different views on the possible way how to reach this goal. Numerous member states shared the view that the increasing of the funds dedicated for biodiversity is needed for the implementation of the proposal.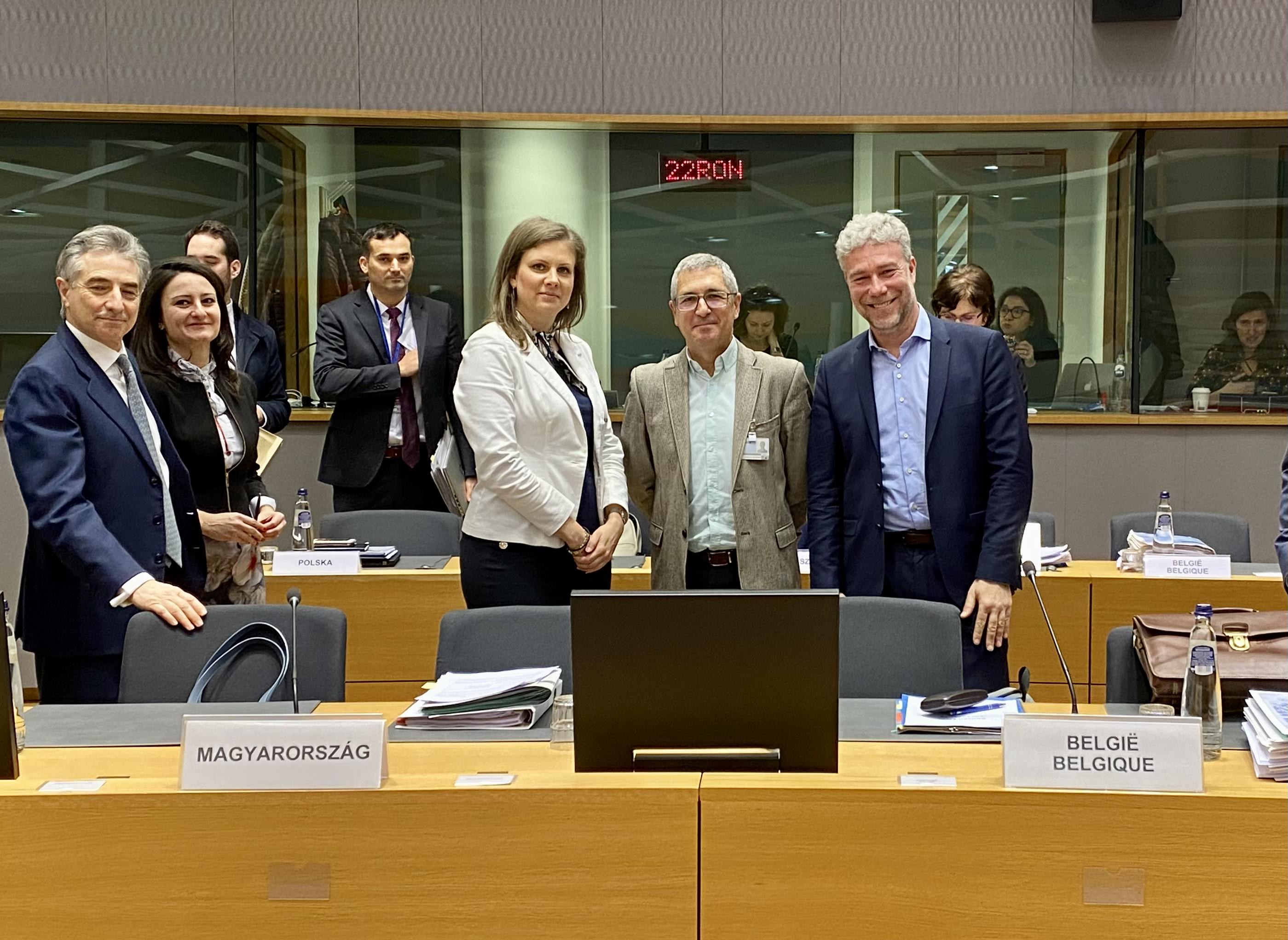 In addition, on the field of nature conservation, ministers were informed on the implementation of the 2030 EU Biodiversity Strategy, on the outcome of the 19th Meeting of the Conference of the Parties (COP 19) to the Convention on International Trade in Endangered Species of Wold Fauna and Flora and the 15th Meeting of the Conference of the Parties of the Convention on Biological Diversity (CBD).
With regards to the recent international conferences on climate policy, the European Commission provided a briefing on the outcome of the 27th Conference of the Parties of the UN Climate Change Conference (UNFCCC COP27) and of the 34th Meeting of the Parties of the Montreal Protocol on Substances that Deplete the Ozone Layer (MOP34).
The Presidency has informed the Ministers on the progress that has been accomplished on the discussion on the Regulation on Fluorinated Greenhouse Gases, the Regulation on Ozone Depleting Substances, the Industrial Emission Directive and the Waste Shipment Regulation.
Commissioner Frans Timmermans presented the elements of the Zero Pollution Package published in October 2022, and the recent legislative proposals in the field of circular economy.
The upcoming Swedish Council Presidency gave a short presentation on their environment work program.
On the margins of the Council meeting, Dr. Anikó Raisz had a trio presidency meeting with Spain and Belgium in order to assess the environmental priorities of the trio. Furthermore, a bilateral discussion was held with the Swedish presidency to get a better insight into the Swedish program and to emphasize the main Hungarian interests on them. The State Secretary also had a bilateral exchange of views with Poland – as the next presidency following Hungary – so that the parties are able to preliminary map the possible environmental links.